If you've read the title and you're feeling skeptical, we can't say that we blame you. A facial for vampires? A facial involving blood? Is this just a joke for Halloween? In fact, no. Despite their ominous name, vampire facials rejuvenate the skin and can remove fine lines and acne scars. They've become a great source of curiosity ever since Kim Kardashian received one on TV in March and posted about it on Instagram. Although you might assume that they're novelty beauty treatments only used by reality stars, vampire facials have hit the mainstream. To learn more about how these facials work and why they involve the term "vampire," read on.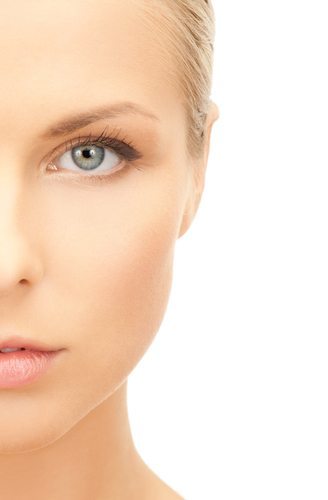 Vampire Facials
A Bloody Good Idea
Although commonly referenced by the dark and intriguing name "vampire facial," this unique beauty treatment is actually a platelet-rich plasma (PRP) facial. The procedure takes advantage of the benefits of PRP, which can stimulate growth in the body and accelerate healing. Since PRP is found in the body, in effect, vampire facials allow the body to heal itself. They can replicate the effects of a facelift, but they don't require surgery or a lengthy recovery period.
What happens during a vampire facial?
Don't worry – vampire facials don't require a bite to the neck. To begin, the technician will remove a sample of your blood. They will spin the blood briefly (about 15 minutes) in a centrifuge to separate the plasma from the red blood cells. Then, they can extract the PRP and inject it into the area you wish to target. Common treatment areas include the cheeks, eyes, and neck. To prevent pain and discomfort, the technician may numb the treatment area beforehand. All in all, the facial should only take about 45-60 minutes.
How does it work?
As we mentioned above, PRP promotes growth and healing. When injected into the skin, it stimulates the production of collagen and promotes tissue recovery. It can also stimulate the skin's elastin fibers. Since the plasma comes from the patient's own body, negative side effects are very unlikely. However, for best results, be sure to choose a knowledgeable practitioner who has extensive experience with cosmetic injectables.
What are the results like?
Following a vampire facial, your skin should look and feel smoother and clearer. In addition, you should notice a reduction in the appearance of fine lines and wrinkles. Many people claim that vampire facials produce results similar to a facelift and that they make the skin glow. You can have multiple vampire facials if you like. Although you should notice a difference within about two days, the plasma will continue to improve your skin for approximately two months. The results will last about a year, at which time you may consider having another vampire facial to refresh your face, once again making your skin brighter and your face fuller and smoother.
_____
Who wouldn't like to have fuller, brighter, and smoother skin? To improve the volume of your face and the color and texture of your skin, schedule a vampire facial with DermaHealth Laser & Skin Care Clinic today. In addition to facials, we offer a wealth of other vampire procedures, including male and female rejuvenation, hair restoration, and breast lifts. To learn more, please give us a call at 417-447-7777 or contact us online to schedule a complimentary consultation.