Providers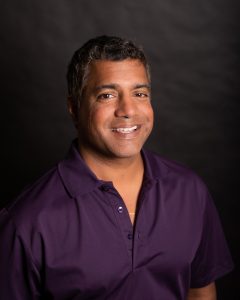 John Abraham, M.D.
Dr. Abraham is a Springfield, Missouri, native and a graduate of Parkview High School and the University of Missouri-Kansas City Medical School. He completed his residency in family medicine at Truman Medical Center-Lakewood and worked in the Kansas City area for a few years before returning to Springfield, where he worked for St. John's. He obtained additional training in aesthetic procedures and opened his own aesthetic practice where procedures, including microdermabrasion and laser-assisted liposuction, were performed. Shortly after closing his own practice, he joined the DermaHealth team, where he and the staff currently provide outstanding aesthetics to the Ozarks. In his free time, Dr. Abraham enjoys traveling with his wife and three children, Lily, Kaeden, and Scarlett. Dr. Abraham's philosophy is that if you look hard enough, you can find beauty in all of God's creations.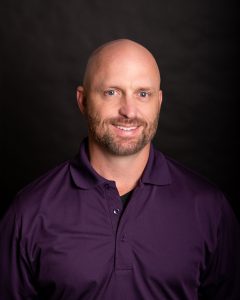 Jamie Jones, M.D.
Dr. Jones is a Springfield, Missouri, native who attended both Drury University and University of Missouri. He returned to Springfield and completed his residency at Cox Hospital, where he currently works full time in the urgent care center. Dr. Jones enjoys spending time with his wife and two children and being outdoors.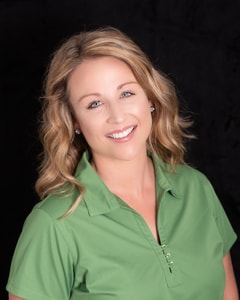 Kortney Burton, FNP, RN, BSN
Born and raised in Ash Grove, Missouri, Kortney earned her registered nurse (RN) designation from Southwest Baptist University/Mercy College of Nursing and Health Sciences in December 2012. She continued her education and earned her Bachelor of Science in nursing (BSN) degree in May 2014. Kortney began her career at Mercy in the cardiovascular/surgical intensive care unit and has worked there ever since. She has always had a great interest in cosmetic nursing and started pursuing that dream at DermaHealth. Kortney enjoys cooking, floating, renovating her house, black and white movies, and spending time with her family and friends.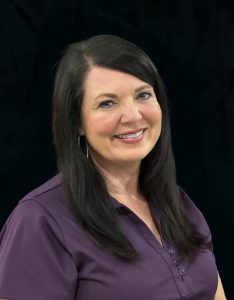 Kelli Christi Mayfield, NP
Christi was born and raised in West Monroe Louisiana and began her medical career in EMS. After seven years in EMS, she graduated nursing school in 1007. As a registered nurse she focused on surgical services and became a Certified Nurse of the OR (CNOR). She made the decision to continue her education and graduated in 2013 as a Nurse Practitioner from the University of Missouri Kansas. As an NP she has developed a passion for Functional Medicine and Bioidentical Hormone Balancing. Helping those who have struggled with issues with no success in where her heart lies.
She is married and has 3 grown children and 1 child at home. The family is expecting their first grandchild in December 2022. She and her husband attend First Baptist Church of Kimberling City. She loves being on the lake and on trails in their Jeep.
Nurses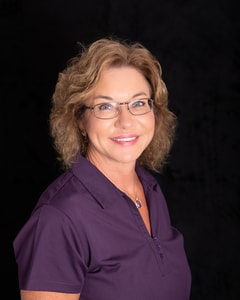 Cheryl Briggs, RN, BSN
Cheryl was born and raised in Bolivar, Missouri. She attended Burge School of Nursing in 1983, where she earned her registered nurse (RN) designation, and received her Bachelor of Science in nursing (BSN) degree from Missouri State University in 1985. She has worked at both Cox and St. John's hospitals, primarily in ER and neurotrauma. She began at DermaHealth as a client and was very impressed with the professional environment, friendliness, and warmth of the staff. After receiving training in permanent cosmetics, Cheryl pursued a position at DermaHealth, and the company was excited to bring her onboard. Today, Cheryl is the Co-owner of DermaHealth and feels honored to work with her amazing staff. Cheryl is a member of the Southeast Rotary, Chamber of Commerce Board, Lifetime Girl Scout, and the BBB. Cheryl enjoys outdoor activities, riding her motorcycle, reading, working in her water gardens, traveling, hunting, and spending time with family and friends.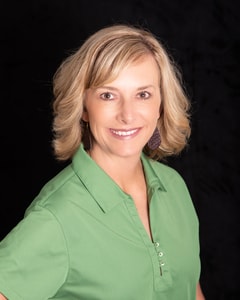 Tammy Dock, RN
Tammy was born and raised in Springfield, Missouri. She is a graduate of Hillcrest High School and Burge School of Nursing.
She has been a nurse for more than 20 years and has spent most of her career working in pediatrics at both Mercy and Mercy Children's in Kansas City, Missouri. Tammy was the health services director at a local school for eight years. She enjoyed interacting with students and addressing new challenges that school nursing presented each day.
Tammy understands the importance of eating healthy and staying active. In her role at DermaHealth, she strives to help clients feel and look beautiful on the inside and out. Tammy is excited to be part of the DermaHealth team, helping others feel their best and be confident in who they are.
Tammy and her husband have been married for 24 years. They have two amazing children. When Tammy is not at work, she enjoys attending ballgames, watching her daughter cheer or her son play ball. She is also very involved in her church and enjoys outdoor activities.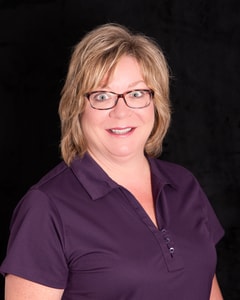 Sylvia Glenn, LPN
Sylvia became a nurse in 1987, and she has never looked back. She immensely enjoys every aspect of the medical field. Her 27 years of experience in nursing, management, and caring for clients has given her a well-rounded background in the medical profession. Sylvia is passionate in applying her accumulated knowledge to her work at DermaHealth.
Sylvia's career includes working at ear, nose, and throat clinics, as well as plastic surgery clinics where she applied laser treatments, injected neuromodulators, and performed microdermabrasions. Sylvia has worked in management at several clinics while she continued nursing. She loves helping people feel and look their best. She has had the honor and privilege of working with some of the best surgeons and doctors in the Springfield, Missouri, area.
As a past president of the Springfield Area Medical Group Management Association, Sylvia enjoyed working with her medical peers, and she continuously stays up to date with the changes that have occurred in the medical field.
Sylvia is excited to focus on Bio-identical Hormone Therapy and help clients become happier and healthier.
Sylvia and her husband have been married for 31 years. They have two children and two awesome grandchildren – just ask her about them!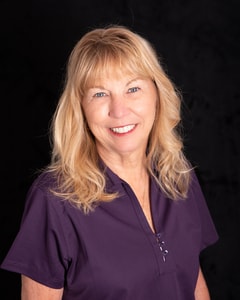 Marilyn Hill, RN
Marilyn is a registered nurse (RN) in Springfield, Missouri, where she attended the St. John's School of Nursing and Missouri State University. She has more than 30 years of experience in nursing, including various roles as a flight nurse, emergency trauma center nurse, intensive care nurse, and cardiac rehab nurse. Marilyn has an ACSM Exercise Physiology certification and is currently a Certified Well Coach. For the last 10 years, she has passionately worked in Worksite & Corporate Health & Wellness with Springfield regional businesses and with Mercy Springfield and regional hospitals and clinics, including co-workers, as the administrative director of Corporate Health & Employee Wellness.
Marilyn currently works with the team at DermaHealth as a nurse within the Stem Cell and Liposuction program.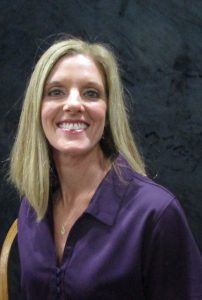 Kara Maska, RN
Kara's interest in the health care setting started after high school when she took a job as a phlebotomist in 1988. She attended Wichita State University and received her bachelor's degree in Nursing in 1992. After graduating she began her nursing career on cardiac/telemetry floor, and then worked for several years on a general medical-surgical floor at Phoenix memorial Hospital in Phoenix, Arizona. After moving to Springfield, she stepped out of formal nursing to care for her disabled son with complex medical needs. She is excited to return to nursing again and work with healthy clients to determine the best treatment options for achieving their health goals.
She has been married to monte for almost 30 years and enjoys spending time at the lake with family and friends, exercising, and visiting her daughters in Kansas City. She has been in Bible Study Fellowship for over 20 years and served in a leadership role for many of those years.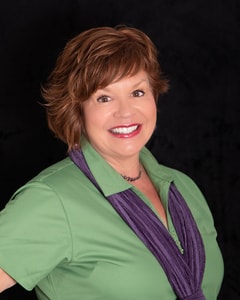 Marcy Mayes, RN
DermaHealth Laser & Skin Care Clinic – Missouri Dermatologists
Marcy started her career at DermaHealth in 2006 with a desire to transition from taking care of sick people to helping people optimize their health. At DermaHealth, Marcy helps restore confidence in her clients through dermal filler and neuromodulator injections, laser treatments, and sometimes by simply offering a listening ear and a smile. She has been certified as a nurse in Dr. Jeffrey Klein's tumescent liposuction course, as well as in preventive medicine using Bio-Identical Hormones through Dr. Neil Rouzier's courses. Outside of work, Marcy loves spending time with her husband of 35 years, her 4 grown children (7 including spouses), and her grandson. She enjoys anything outdoors including hiking, biking, floating, and running. She also loves her church family at The Venues. Come meet Marcy at DermaHealth and discover what a wonderful creation you are!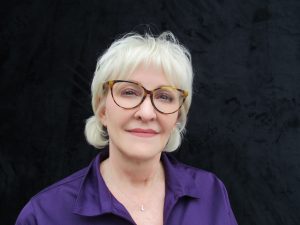 Michele Sparks, RN, BSN
Michele began her four-year aesthetic nursing practice at DermaHealth in 2006 with an active role in client assessment, treatment, and education in various skincare modalities including corrective laser therapies and injectable neuromodulators. After taking an eleven-year sabbatical to focus on her daughter (which included teaching her to drive!), Michele returns to her DermaHealth home! Besides the precious time spent directing her attention toward her family, Michele also became involved in community outreach at Grace United Methodist Church, providing weekly care for the unsheltered and food insecure. This profound experience, paired with her background in aesthetic nursing, has prepared her to provide the heart-centered care our DermaHealth clients need and deserve.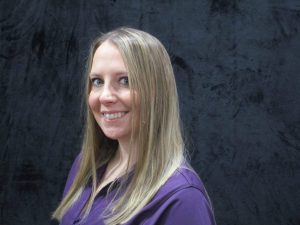 Stephanie Whitener, RN
Stephanie was born and raised in Mendon Michigan and graduated from Mercy College Of Nursing. She has worked in Endoscopy at Mercy, Pediatrics at Cox Health, and several traveling assignments. She is married and has two active sons. Stephanie enjoys all athletics including watching her sons play basketball, baseball, track, football, and bull riding. She enjoys hunting and being active.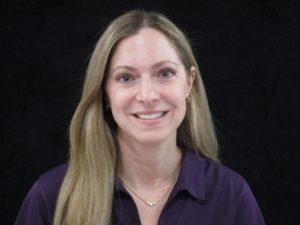 Amy Vanover, RN
Amy was born and raised in St. Louis and graduated from Barnes College of Nursing. She worked as a nurse at Barnes-Jewish Hospital on a telemetry unit and at St. Luke's Hospital on a cardiac unit before getting married and moving to Colorado Springs. After spending three years there as a school nurse, primarily in the area of special education, she moved back to be closer to family and to start a family of her own. Amy has two beautiful, active teenage daughters.
After taking time off from nursing to raise her family, Amy worked in the field of mental health at Burrell before finding her home at DermaHealth. As a client of DermaHealth, she was impressed by the quality of care and friendliness of the staff.
When Amy's not at work, she enjoys spending time with family and friends, traveling, and being active outdoors.
Aestheticians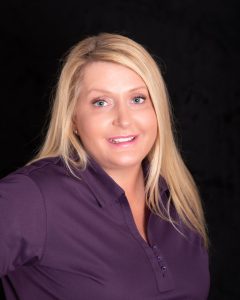 Melissa Canlas, Aesthetician
Melissa was born and raised in Springfield, Missouri, and graduated from Missouri College of Esthetics with advanced certification in acne, microdermabrasion, and chemical peels. She worked in the mental health field for 14 years before achieving her dream to become an aesthetician. Melissa's mission is to help you feel more confident in your own skin. When she's not working, she enjoys going to amusement parks and spending time with her husband and two kids.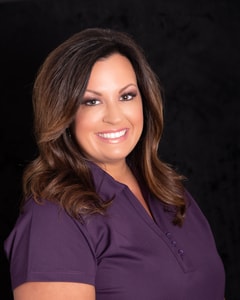 Fauna Whitener, Aesthetician
Fauna was born and raised in Southwest Missouri. She graduated from Missouri College of Esthetics with an advanced training and certification in microdermabrasion and chemical peels. She has always had an interest and love for makeup and skin care and loves helping people look and feel beautiful. She enjoys spending time with her family and friends. She feels blessed with an amazing husband and beautiful daughter. Her interests include gardening, horseback riding, and spending time outdoors on the family farm.
Admin Staff
Melissa Briggs, CPCP
Melissa is a Co-owner of DermaHealth, a permanent cosmetic technician and assists in several areas of office operations, including front desk, bookkeeping, graphic design, and other tasks. She has a degree in animation from the Savannah College of Art and Design, graduated from Drury with a master's degree in art, and is the creative genius behind the mural on the building's north side. Melissa now applies that same artistic ability to permanent cosmetics.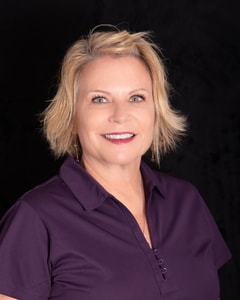 Stephanie Brown, Receptionist
Stephanie has spent most of her life in Springfield, Missouri. A graduate of Missouri State University and Missouri University with a degree in speech pathology and a certificate in education, she spent 31 years teaching third- and fourth-graders. Now retired, Stephanie spends her spare time teaching Zumba (ReFit) classes and is involved in her church. She enjoys knitting and walking her two dogs. Stephanie loves spending time with her family, including her son, daughter, and grandchild.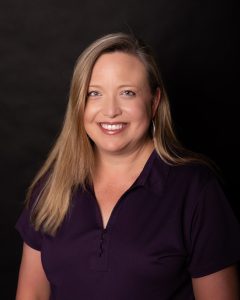 Amy Bush, Receptionist
Amy moved to Springfield in 1989 to attend Southwest Missouri State University where she was very involved with The Pride Band and earned a degree in Communications Management. After college, she worked as a billing specialist & Human Resource director for Managed Healthcare Pharmacy. Amy brings 7 years of medical billing experience to our team.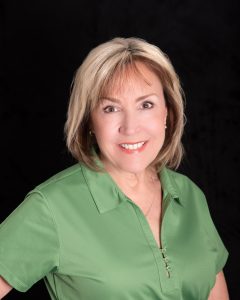 Cindy Hogan, Receptionist
Cindy Hogan attended Kickapoo High School where she enjoyed band, speech and debate, and many other activities. After changing her major from music in college, she graduated with a B.S. degree in marketing from Missouri State University. Cindy accepted a sales position with NCR where she held various sales and management positions. After 34 successful years with the company, she accepted the opportunity to retire early. Cindy was a client of DermaHealth and knew this environment would be a perfect place for her to remain productive.