Rosacea can make facing the world tough. A chronic skin condition that strikes both men and women, it causes an embarrassing facial redness that can come and go with frustrating persistence. While rosacea cannot be cured, the right rosacea treatment can help an individual suffering from this problem manage it effectively.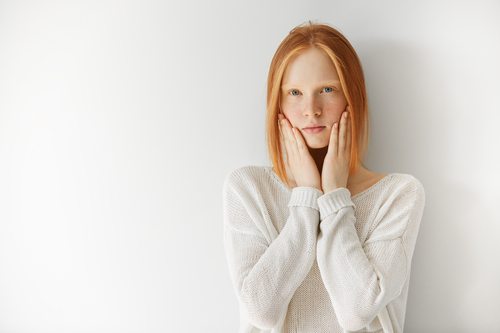 Understanding Rosacea
Fair-skinned people with a tendency to blush or flush are generally thought to be at the greatest risk of developing rosacea, but people with darker skin can also find themselves struggling with this condition. No one is certain what causes it, but it seems likely that environment, genetics, or a combination of the two is to blame. This unpleasant condition typically becomes a problem after the age of 30, and while the majority of people diagnosed with rosacea are women, men who struggle with this issue often battle symptoms that are more severe. Signs of rosacea include:
Intermittent or persistent facial redness
Swollen, red, pus-filled bumps
Visible facial veins
Stinging or burning of the skin
Thickening skin
While the cause of rosacea is unknown, it is widely recognized that certain things can trigger a flare. Certain foods, alcohol, hot drinks, caffeine, stress, some medications, various cosmetics, smoking, and exposure to the sun, wind, or cold can all aggravate skin impacted by rosacea. Avoiding these triggers can help sufferers limit their flare-ups, but it often isn't enough. Many people require the assistance of a skin care specialist to truly manage their condition.
Rosacea Treatment Options
Without rosacea treatment, the redness caused by this condition often becomes darker and more persistent. Visible blood vessels may become more noticeable, and the skin on the nose may begin to thicken. Treatment depends on the severity of the rosacea and is intended to manage the patient's symptoms.
Specialized Skin Care
Skin affected by rosacea is often very sensitive, so people battling this condition have to select their skin care products carefully. Using the wrong cleansers, lotions, or cosmetics can make the problem worse, so skin care specialists often advise people with rosacea to use products for sensitive skin. Epionce, a medical-grade skin care line that offers products designed to maximize the skin barrier while reversing inflammation, is a popular choice for rosacea sufferers.
Medications
Several oral and topical medications can be used to combat the redness and inflammation that result from rosacea. Anti-inflammatory medications, antibiotics, beta-blockers, and retinoids are common picks.
Light and Laser Treatments
When it comes to dealing with visible facial veins, light and laser therapies are often recommended. Intense pulse light (IPL) therapy uses precisely calibrated light waves to cause controlled damage to the problem blood vessels, prompting the body to replace the damaged tissue with fresh, clear skin. Treatment with the Laser Genesis or KTP lasers can also be effective, because these lasers stimulate skin cell growth and collagen production. Both light and laser therapies generally require a series of treatments with an interval of a few weeks between each session.
_____
Rosacea is a complicated condition that often comes and goes, forcing those affected by it to battle it for years. Sadly, there is no quick fix for this frustrating problem. Treating it requires a customized treatment plan, persistence, and time. In fact, many rosacea suffers will need to use a combination of therapies to take control of their skin issue when the rosacea flares up and manage it between bouts. Luckily, with the help of an experienced skin care specialist, sufferers can effectively manage their symptoms and face the world with clear, beautiful skin.