Wrinkles are an inevitable component of aging. After many years of laughing, speaking, and expressing your emotions, your skin will grow accustomed to the muscle movement. You will also develop wrinkles as your face loses volume. As the structure of your face fades, especially around the cheeks and eyebrows, the skin will sag and create more wrinkles. Luckily, this unfortunate reality can be allayed through modern technology. There are fillers, inhibitors, and laser treatments for wrinkles that can soften the lines' appearance, giving you a youthful, beautiful, and natural look.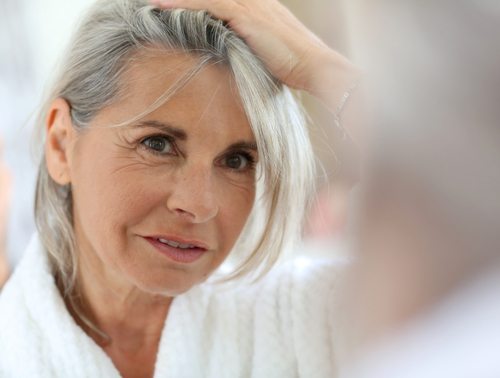 Laser Treatments for Wrinkles
Wrinkles caused by volume loss may respond to laser treatments, which can stimulate the body to rebuild lost volume. Lasers, such as an ePrime™ laser, often provide a more natural look when compared with dermal fillers. This non-ablative, radio-frequency treatment generates collagen, elastin, and hyaluronic acid through deep and focal heating of the skin.
The treatment should take less than an hour, and the area will be numbed beforehand to reduce discomfort. Results will become visible in about six to eight weeks, but they should continue to improve over the next half-year. In addition, remember that results vary from person to person. Your age, skin condition, and even genetics can influence your results.
After the Treatment
Following the treatment, you may experience swelling for up to one week. The swelling may be mild or significant, but either way, it is helpful to apply a cold pack to the irritated area for the first two days following treatment. Your skincare technician will provide more specific instructions. In addition, you may notice bruising or scabs in the treated area.
Whether you have these side effects or not, be sure to treat your skin kindly following a laser treatment. Use gentle cleansers, avoid scrubbing and exfoliation, and only use lukewarm (not hot) water until your skin returns to normal. In addition, remember to moisturize, stay out of the sun, and always use sunscreen when you're outdoors.
Other Options
Laser treatments for wrinkles aren't always the best option. Consider the cause of the wrinkle before you pursue a treatment, and consult with a skin care specialist to discuss your specific situation.
If muscle movement causes your wrinkles, for example, an inhibitor may be the best solution. Inhibitors like Botox and Dysport can temporarily inhibit muscle movement, creating a smoother and more youthful appearance. Progress depends on the depth and age of the wrinkle. On the other hand, sometimes fillers are a better fit for the treatment of wrinkles, especially those caused by volume loss, because they provide immediate results. Examples of fillers include Radiesse®, Belotero Balance®, Juvederm®, Perlane®, Restylane®, and Sculptra®Aesthetic.
_____
Hoping to reduce the appearance of your wrinkles? If you live in southwest Missouri, contact DermaHealth Laser & Skin Care Clinic today. We offer laser treatments for wrinkles as well as dermal fillers and inhibitors, and we can create a custom treatment to fit your needs and budget. To get started, schedule a
free consultation online
or give us a call at 417-447-7777. Let us help you soften your wrinkles and smooth your skin for a boost of self-confidence.