Our skin transforms as we age. As we grow older, our skin becomes thinner, drier, and less elastic, and it has more wrinkles. When our skin loses collagen, it also loses elasticity and moisture. If you've noticed that your skin is sagging, explore how to tighten skin. Collagen is sensitive to heat, making it very responsive to lasers and radio-frequency devices. With a few easy treatments, you can experience a noticeable lift in your skin that will take years off your appearance.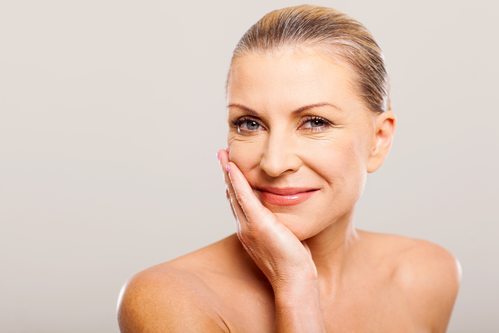 How to Tighten Skin
Sublime, Forma, and ThermiSmooth Treatments
Using a combination of energy sources, Sublime, Forma, and ThermiSmooth treatments encourage the skin to form more collagen, which tones and tightens the skin. Multiple treatments are typically required (about four procedures, three to four weeks apart) because the production of collagen takes time, but in the end, the skin will be lifted and have more elasticity. In addition to improving sagging skin, these treatments effectively target wrinkles and deep smile lines. They are non-invasive procedures that are commonly used to treat crow's feet, upper eyelids, lower eyelids, jowls, smile lines, and the neck. Unfortunately, people with extreme laxity or sagging skin are not good candidates for the treatments. No downtime is required. No matter what your skin type or color, you can benefit from these clinically advanced skin care procedures.
_____
If your skin has loosened over the years, explore the trio of treatments listed above to turn back the clock. Consult a skin care technician to learn the differences between Sublime, ThermiSmooth, and Forma and decide which will work best for you. Although all three boost the production of collagen, tauten the skin, and can make you appear younger, they vary in technique and results.
Now that you know how to tighten skin, are you ready to get started? If you live in southwest Missouri, contact DermaHealth Laser & Skin Care Clinic. We offer ThermiSmooth, Sublime, and Forma treatments to tighten loose skin, making you appear more youthful and refreshed. Plus, we can help you address any other skin concerns you have. Give us a call at 417-447-7777 or contact us online to schedule a free consultation!