As time goes by, age spots (a.k.a., liver spots or solar lentigines) can develop due to sun exposure. If you're over the age of 50, you've likely noticed a few age spots on your face, hands, shoulders, or arms. Young people, you might be surprised to learn, can also develop age spots if they spend a lot of time in the sun. Although age spots are flat, harmless, and require no medical treatment, many people wish to lighten or remove them because they dislike their appearance. To prevent new age spots, limit your sun exposure and apply a broad-spectrum sunscreen with SPF 30+. To learn how to get rid of age spots, use the tips below.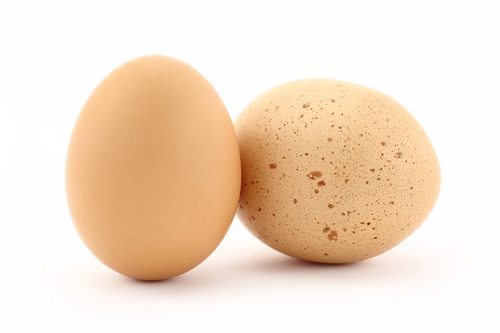 How to Get Rid of Age Spots
First, be sure to have the spot evaluated by your doctor to be sure that it truly is a harmless age spot. This is especially important if the lesion is dark, growing larger, irregularly shaped, itchy, bleeding, or tender.
Next, you can consider your treatment options. Age spots are located on the top layer of the skin (the epidermis), and they can be lightened to reduce their appearance or removed completely. Explore the following options for treatment:
Topical Bleaching Creams: For an easy, at-home treatment, try lightening creams. Epionce MelanoLyte Txand MelanoLyte Pigment Perfecting Serum will penetrate the skin deeply and inhibit the production of excess melanin. You will need to stick with these creams for several months, however, to notice a difference. The age spots should slowly lighten and fade. If you stop using these products, over time the spot can return.
Laser and Light Therapies: Laser and intense pulsed light therapies can reduce the production of dark pigments without harming the skin's surface by destroying melanin-producing cells. Multiple sessions are required, and the age spots will fade over the course of several weeks or months. There is a small risk of skin discoloration.
Microdermabrasion Treatments: Microdermabrasion can lighten age spots by exfoliating the skin. Old skin will be sanded away, and new skin will grow. Because you may experience redness and scabbing, we do not recommend scheduling this treatment before an important event.
Chemical Peels: Chemical peels also remove the outer layer of skin. Afterward, new skin will grow, creating a more youthful appearance with less noticeable age spots. Multiple treatments are typically necessary. As with microdermabrasion, due to a risk of temporary irritation and discoloration, we recommend that you schedule this treatment with care and a test patch is needed.
No matter which treatment you choose, remember to continue protecting your skin by staying out of the sun and wearing a strong, broad-spectrum sunscreen with at least SPF 30. This will protect your skin and reduce your risk of developing more age spots (not to mention skin cancer!).
If you're still wondering how to get rid of age spots, we're here to help! To learn more about how lasers, chemical peels, and skin care products can erase sun damage, contact DermaHealth today. Give us a call at 417-447-7777 or schedule your free consultation online. We look forward to hearing from you!