Sometimes all the makeup tutorials, exercise routines, and healthy eating in the world aren't enough to truly achieve your aesthetic goals. That doesn't mean that you have to accept failure. Thanks to continuing innovations in the field of medical aesthetics, there are several new tools and techniques that can help individuals reshape their bodies and refine their appearance. One of the fastest growing segments of medical aesthetics is body contouring. Have you ever wondered how body contouring works?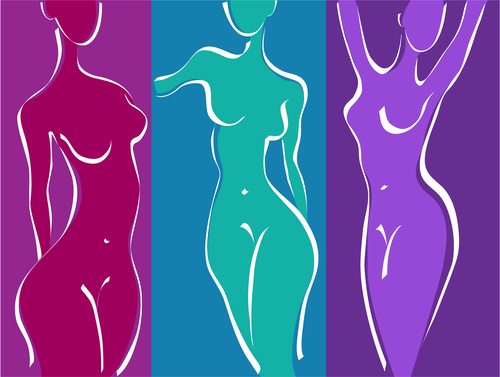 How Body Contouring Works
First, if you're wondering how body contouring works, it's important to note that the term refers to the use of various procedures to alter the shape of one or more areas of the body. Also called body shaping or body sculpting, it can involve surgical procedures or nonsurgical treatments.
Surgical Body Contouring
There are numerous types of lifts, enlargements, and reductions that use surgery to adjust the shape of the human body. Sometimes, a person elects to undergo a specific procedure in order to address a particular feature that they dislike. Reconstructive surgeries rebuild or reshape body parts damaged or lost due to injury or disease, restoring a sense of normalcy. In other cases, one might use surgical body contouring to remove the excess skin left behind after a massive weight loss. With surgical body contouring, the idea is to remove excess tissue, sculpt the underlying structures, and create the desired aesthetic appearance.
Nonsurgical Body Contouring
Drastic alterations to the body's contours generally require surgical interventions. However, you can use several noninvasive techniques to significantly improve troublesome spots. These nonsurgical body contouring treatments are a popular choice because they help people reach their aesthetic goals without requiring much downtime. Also referred to as minimally invasive body contouring procedures, they use technologies approved by the Food and Drug Administration to reshape the body's contours by diminishing cellulite, dissolving fat, and improving the quality of the skin by toning and tightening it. Technologies commonly employed in nonsurgical body contouring include the following:
Laser Therapy: A skilled practitioner can use a laser to smooth away unwanted fat deposits in the face, neck, arms, belly, back, buttocks, hips, and thighs. How does it work? The laser's energy liquefies the fat cells, destroying them. Depending on the specific treatment, the ruined fat cells might be suctioned away or left for the body to flush away on its own. You can also use lasers to improve the skin's surface; the energy stimulates the skin, leaving it toned, smoother, and tighter.
Cryolipolysis: Sometimes dubbed fat freezing, cryolipolysis often works well for people who are close to their desired size who just want to tweak a few problem areas. Procedures that employ this technology use extreme cold to reduce localized fat deposits that reside just beneath the skin's surface. The targeted cold triggers cell death of subcutaneous fat tissue, reshaping the body's contours without damaging the overlying skin.
Radio frequency Energy: Lasers and freezing cold aren't the only modalities available that can eliminate fat and cellulite without surgery. Some treatments utilize radiofrequency technology to zap deposits of fat cells on the abdomen, hips, thighs, and buttocks.
Ultrasound Waves: Ultrasonic body contouring procedures target subcutaneous fat cells with sound waves at frequencies too high for the human ear to detect. These waves cause the cells to vibrate, shattering them into materials that can be disposed of naturally by the body.
How to Get Started
If you need a little help obtaining the look that you want, body contouring procedures might be the solution that you've been seeking. What procedure is best for you? Every body is unique, and new technologies are constantly being introduced, so it's wise to speak with an expert in medical aesthetics to discover the treatment that best suits your body and goals.
If you are interested in further exploring how body contouring works, please contact DermaHealth today if you live in southwest Missouri. During your complimentary consultation, we can discuss your options and create a program designed just for you. To get started, please give us a call at 417-447-7777 or contact us online.
Monthly Special: Through the end of March 2017, we're offering a package of four body contouring treatments for just $900 (originally $1,000), so that you can tone up before summer arrives.