Developed by a clinical dermatologist, Dr. Carl Thornfeldt, the Epionce skin care line is designed to improve your skin's health and repair and reduce the appearance of damage. The products in the line are specifically formulated to work together, and they can reduce the appearance of pores, fine lines, wrinkles, and sun spots. Furthermore, regular use of Epionce skin care will improve your skin's texture, elasticity, and overall health.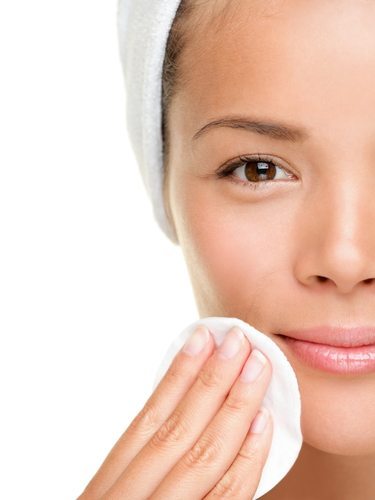 Epionce Skin Care
The Epionce Difference
During most skin care trials, researchers simply ask participants how they feel about their skin after using a product. Clinical trials involving Epionce, on the other hand, used trained investigators to determine if the test subjects' skin actually improved and (if so) the degree of improvement.
This same rigor was used when developing the line. Dr. Thornfeldt has more than 30 years of experience in skin research and has published more than 40 scientific articles. His focus on science means that he ignores fads in skin care lines and hones in on what actually works. Epionce products are created with botanical ingredients as well as ingredients proven to improve the health of skin. Active ingredients include grape seed extract, safflower oil, and salicylic acid, just to name a few.
Step One: Cleanse and Prepare
The first step in any effective skin care routine is to create a blank slate, which means removing dirt and impurities from the skin. Epionce offers several options to choose from for each step, so you can purchase products that will work for your particular needs and skin type. You can choose from a milky lotion cleanser (designed for sensitive skin), a gentle foaming cleanser (great for most skin types), and a lytic gel cleanser (designed for people with oily or troublesome skin). Each of these cleansers has been specially formulated to not harm the skin's natural protective barrier.
You will also be able to select from either a balancing or purifying toner. Toners help to eliminate any oil or makeup that the cleanser might have missed. The balancing toner provides moisture, while the purifying toner controls oil.
Step Two: Correct and Boost
Once your skin is clean, you're ready for the next step, which is to reduce the appearance of trouble spots on your skin and prevent them from developing in the future. Lytic Tx is available in lite, standard, plus, and sport formulas. The main difference between each formula is the concentration of active ingredients. Each product is formulated to clean out pores, improve skin's texture, and prevent and treat blemishes and redness. Stronger versions of Lytic Tx can also help combat the signs of aging.
Step Three: Renew and Fortify
Whether you have dry or oily skin, moisture is essential. Hydrated skin can help reduce the appearance of fine lines and keep oil production under control. The Epionce skin care line offers a variety of moisturizers based on your skin type and your concerns. It also includes spot treatments, like moisturizers for hands, lips, and the skin under your eyes. Each treatment option is designed to improve hydration without leaving you feeling like you have a layer of film on your skin.
Step Four: Protect and Prevent
Sunscreen is an essential part of your skincare routine even if you don't spend a lot of time in the sun. Damage from UVA and UVB rays can add up over time, and UVB rays can make their way through even on cloudy days. Epionce offers an SPF 30+ sunscreen and an SPF 50 sunscreen, and both are broad spectrum. These sunscreens are antioxidant enriched, work well under makeup, and do not produce the whitening effect that most other sunscreens do.
_____
The Epionce skin care line can assist with a variety of skin conditions, including age spots, milia, and cholesterol deposits. To improve your skin today, contact DermaHealth. Our consultants can help you decide which services and products will work best for your concerns during a free consultation. To learn more, please give us a call at 417-447-7777 or click here to schedule a free consultation. We look forward to hearing from you!