As the years go by and time tugs and pulls at our skin, we're forced to confront lines and wrinkles. Frown lines, bunny lines, and crow's feet gradually appear on our faces, but you can choose to tackle these wrinkles with a neurotoxin like botulinum toxin, commonly known as Botox. By blocking the nerves that contract muscles, Botox is able to soften and reduce the appearance of wrinkles . . . but that's not all it can do! If you're curious about the many benefits of Botox, you're in the right place. Today we're exploring all of the reasons why you might choose to have Botox treatments.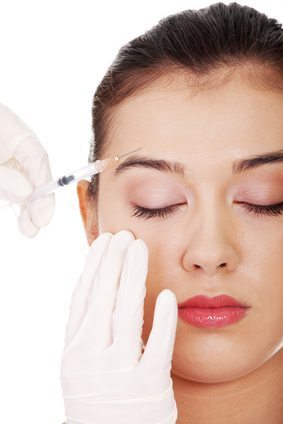 Benefits of Botox
Botox can soften the appearance of lines and wrinkles.
Let's start with the most well-known and popular benefit of Botox: it softens the appearance of lines and wrinkles. Wrinkles form on our faces when the skin is repeatedly folded, which happens every day as we make normal facial expressions. Botox limits these movements, so the wrinkles relax and soften.
Botox can reduce the frequency and severity of migraines.
For those who suffer from chronic migraine headaches (severe headaches that occur 15 or more days a month), Botox can ease very painful symptoms including nausea, vomiting, and sensitivity to lights, sounds, and smells. It was approved for this purpose in 2010, and if your doctor recommends it for you, you will typically receive multiple doses of Botox in specific spots around the head, neck, and upper back every 1-3 months. Medical experts believe that Botox treats migraines by both relaxing the muscles and blocking the sensory nerves that project messages of pain to the brain.
Botox can reduce the effects of hyperhidrosis (i.e., excessive sweat).
Do you have a problem with perspiration? Don't sweat it! Botox can also help people who suffer from hyperhidrosis, or excessive sweat. The injections block the chemical signals from the nerves that stimulate sweat glands. However, the effects are temporary (so ongoing treatments are needed), it is only mildly effective for those with severe symptoms, and its long-term effects are currently unknown.
Botox may help with bladder control, joint pain relief, and strabismus.
Although the research on the effects of Botox on these ailments is ongoing and not yet certain, studies do suggest that Botox can (1) help control an overactive bladder, (2) alleviate joint pain in the shoulders, knees, and hips, and (3) improve or eliminate eye issues including strabismus (crossed eyes), diplopa (blurred vision), and blepharospasm (eyelid spasms). If you suffer from any of these frustrating problems, you might wish to discuss the benefits of Botox with your doctor.
– – – – –
Of course, you should not undergo Botox treatments carelessly or spur-of-the-moment. Discuss Botox with your doctor, study the research beforehand, and be sure that you fully understand the possible risks and side effects.
If you're interested in receiving Botox treatments and you live in Springfield, Missouri, contact DermaHealth. We use neurotoxins like Botox and Dysport to treat frown lines, bunny lines, crow's feet, and more. To learn more about our Botox treatments, please give us a call at 417-447-7777 or click here to schedule a free consultation. We look forward to hearing from you!