When summer rolls around and the sun comes out, many people crave a golden glow. Bronzed, radiant skin can increase your confidence and may prompt your friends to ask with envy, "Did you just get back from a vacation?" Even if you adore sporting a tan in the summertime, you surely know about the dangers of sun exposure, and a natural tan simply isn't worth risking your health. If you're yearning for a golden glow, consider the benefits of a spray tan before you visit a tanning salon or sunbathe at the beach.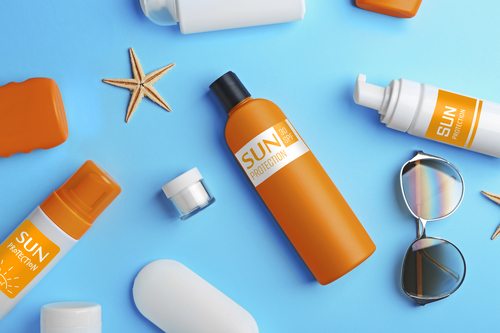 Benefits of a Spray Tan
Avoid Dangerous UV Rays
As you likely know, a tan can create serious side effects that last for years. Ultraviolet (UV) exposure from the sun and artificial sources (like tanning beds) significantly increases your risk of contracting skin cancer. In fact, experts believe that up to 90% of melanomas are caused by UV exposure (source). In addition, although some tanning salons try to convince consumers that vitamin D (a valuable organic compound) can be obtained from tanning beds, the truth is that you can get plenty of vitamin D through a healthy diet or a vitamin supplement. If you're concerned about your vitamin D levels, visit a doctor – not a tanning salon. Finally, whether you use a tanning salon or the sun, cumulative damage caused by UV radiation can cause premature aging. To avoid wrinkles, brown spots, and leathery skin, you need to avoid excessive sun exposure and wear sunscreen every day.
Still want to lay by the pool all summer? To avoid the risks associated with UV exposure but maintain a lovely glow all summer long, why not get a spray tan? It'll cost you far less in the long run, and you won't have to sacrifice your long-term health and beauty.
A Year-Round Glow
Some people only like a tan in the summer, but others love to stay bronze all year round. If that sounds like you, you'll love spray tanning. Snow, ice, and frigid temperatures won't be obstacles. In a comfortable and climate-controlled environment, you can update your tan throughout the year to maintain your confidence and that glow you adore.
Smooth and Even Application
If you've ever tried to get a tan by sunbathing at the pool or a beach, you know how hard it can be to get an even glow. Your knees will often end up darker or redder than your arms, legs, and torso. And depending on what you wear, you could end up with awkward tan lines. One of the aesthetic benefits of a spray tan is the smooth and even application. Since it's applied with a fine mist and you can wear whatever you like, the color will be uniform.
Custom Outcome
There is no sure way to lessen the intensity of the sun's rays to achieve the aesthetic effect that you want. You may try to control the amount of color that you get by shortening or lengthening sun exposure time, but hoping for good results from a trial-and-error method is risky. With the benefits of a spray tan, you can achieve a light, medium, or dark tone that gives you exactly what you want. Plus, you can even your skin tone to conceal blemishes, varicose veins, and stretch marks.
Quick Results
With a spray tan, you can enjoy a beautiful tan without spending hours sitting in the sun. Time spent sunbathing can feel endless when you're hot and perspiring. With a spray tan, you get a beautiful glow in about 15 minutes in air-conditioned comfort.
_____
Spray tans have a come a long way since they were first introduced; these days, no one can tell the difference between a "natural" tan and a spray tan. Plus, in addition to the benefits of a spray tan we shared above, some spray tan products contain nutrients that improve your skin, making it softer and more hydrated.
So what do you think? Would you like a healthy, golden glow this summer? If you live in or near Springfield, Missouri, head to DermaHealth Skin Care Clinic for the perfect solution: Body Bronze tanning products. The unique formulations of these products will give you a lovely bronze color that is beautiful, believable, and not at all orange. Plus, they dry quickly without streaks or greasiness. Use the spray tan tips above for best results. To learn more, please give us a call at 417-447-7777 or click here to schedule your free consultation. We would love to help you achieve a safe and healthy tan this summer.